Description
This Vast Satellite Dish portable Kit configuration will allow you to receive Foxtel (with own Foxtel decoder) and /vast tv satellite services. The 65cm Diameter is sufficient for most of the eastern seaboard and inland areas.
Also, you can choose if you want a portable mount instead of the fixed mount please advise in the checkout under notes.
The Dish
Patented double rolled edge. Galvanized steel reflector. Charcoal color, powder coat finish. Stainless steel hardware. Az/EI mount type with 360° Azimuth Alignment. 40mm LNB clamp included.
Now available with a quick-release detachable LNB arm for portable use.
Reflector: Offset
Aperture Efficiency: >80%
Horizontal Axis: 65cm
Vertical Axis: 74cm
Gain @ 12.5GHz: 37.6dB
Focal Length: 32.5cm
F/D Ratio: 0.5
Elevation Alignment: 15° – 85°
Pole Diameter: 30 – 48mm
Operation Wind: 80Km/h
Survival Wind: 180Km/h
The lnb
High Gain Dual Polarity 10.7GHz LO
Ku Band LNBs
• Higher gain
• New ultra-compact design
AIL107SH
Single
AIL107TH
Twin
Outputs 1 2
Input Frequency Range 11.7GHz to 12.75GHz
Output Frequency Range 1000MHz to 2050MHz
L.O. Frequency 10.7GHz
L.O. Accuracy Initial Accuracy (@ 25°C): ±1MHz
L.O. Temperature Drift -30oC to +60oC: ±1.5MHz
L.O. Phase Noise
@ IKHz Offset: -60dBc/Hz
@ I0KHz Offset: -80dBc/Hz
@ I00KHz Offset: -95dBc/Hz
Noise Figure @ 25°C: 0.7dB (typ.)
Conversion Gain @ 25°C: 60dB to 72dB
Gain Flatness
6dBpp (typ.) / entire band
1.5dBpp (typ.) / 27MHz
L.O. Spurious -30dBm max.
Image Rejection 40dB min.
Output VSWR 2.0:1
Cross-Pole Isolation 20dB min.
Supply Voltage
Vertical Polarisation: 10.5V to 14.5V
Horizontal Polarisation: 15.5V to 21.0V
Current consumption 100mA max. 115mA max.
Load Impedance 75Ohm
Reflector Type Offset
F/D Ratio of 0.6
Feedarm Mount 40mm Ø
Storage Temperature -30°C to +60°C
Output Connector 75Ω F type
Portable travel mount
Hi-quality solid construction with Bubble level and adjustable wing nuts also peggable to secure to the ground. (optionable)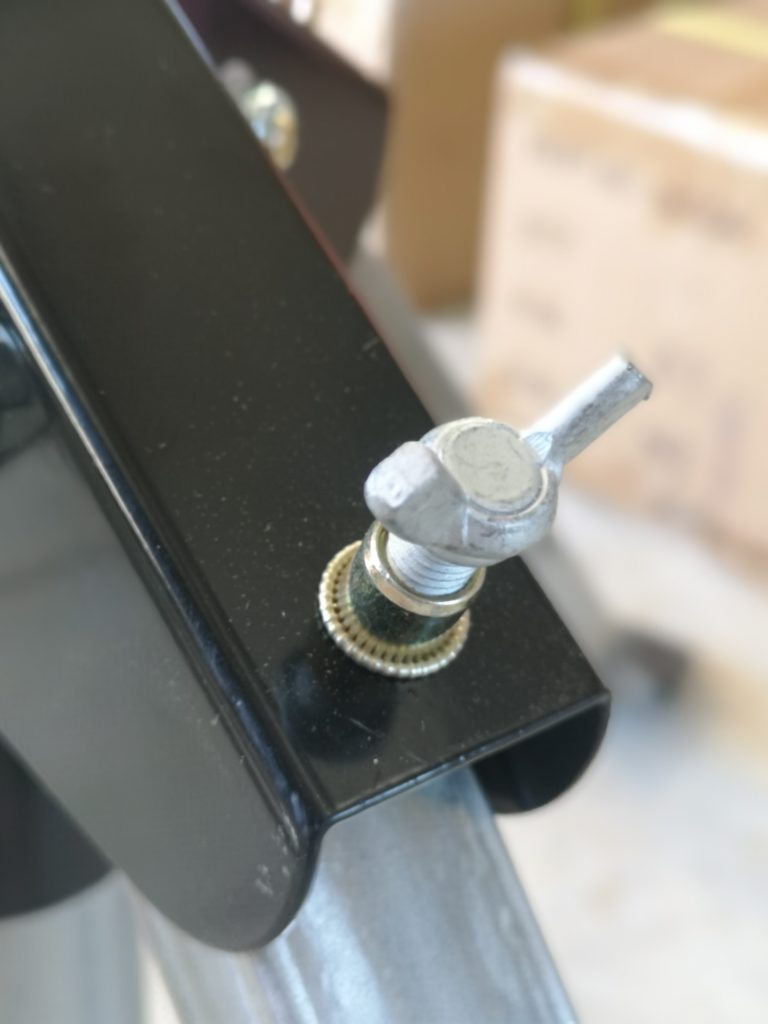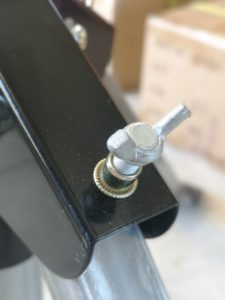 The Vast decoder now with

3 year warrenty
Twin Tuner VAST Satellite Receiver DSD4921RV:
Compact — only 225 L x 42 H x 135 D mm, perfect for caravans.
Twin Tuner function — with dual DVB-S2 tuners you will never miss your favorite show again.
Ready to record — support and ready to convert into a PVR unit with an external USB2.0 storage device.
Made for Australian condition — ruggedized design and construction to suit the harsh Australian environment.
Dual Power operation (12V DC/ 240V) is perfect for home or caravans and motor homes.
External 12V power supply — ready for a regulated vehicle or solar power with reverse polarity protection.
Remote control IR extender on F Connector — for discreet installation.
Accesses free to air TV channels and Radio stations from almost anywhere in Australia.
Hybrid Broadband TV (HbbTV) Australian Profile ready with all key software features to support Freeview Plus.
Decodes High Definition HEVC / MPEG 2 & MPEG4 and Dolby Digital audio.
Closed caption subtitles.
Electronic Program Guide (EPG) simplifies program access.
Software developed in Australia and optimized for Australian viewers.
Secure Boot Processor Core.
IRDETO secure silicon conditional access.
Firmware upgradable via USB and Over The Air.
VAST certified — and built for Optus Aurora Digital platform.
The tester
The SatKing SK-3200 is digital satellite Finder specially designed for VAST satellite TV. Being MPEG 4 the unit has been pre-programmed with the VAST paraFinders pre-set making the Finder very easy to use. If the other Finders you find just say digital they are not MPEG4 so they will not last. Simply plug the unit into the dish and use the signal level bars to align you dish and once the level bars go green and the signal beeper is sounding the dish is aligned correctly and you are on the correct satellite. Then plug the antenna cable into your vast receiver or Foxtel STB and it will scan the channels in for you. The unit has a built-in high power battery so the unit does not need to be connected to the VAST receiver to be used. Unlike many other lower-priced Finders on the market with this Finder, you can actually receive VAST transponders. Many other mid-lower cost Finders you are actually just receiving the signal from the MPEG2 format and this could end anytime rendering your Finder useless. Special Note: All VAST services are MPEG4, there are no VAST MPEG2 services. If you have Foxtel and think this Finder sounds perfect for you well it is, you can simply align your dish on the VAST settings or simply select TP 3 in the sat setting menu and the unit will receive the actual Foxtel signal.
 SatKing SK_3200 USER MANUAL
Features:
VAST Compliant
MPEG4
2.4" Colour LCD Screen
Built-in Speaker
Built-in Light
Signal buzzer
Built-in Compass
Satellite Alignment Tool built-in
800MAh Lithium-Ion Battery
Software Upgrade via mini USB
Compact Size
Signal Too Noise Display
BER Display
dBuV Display
dBm Display
Specifications:
Signal Level: 25 to -65dBm
L.O: 10,000-12,000 GHz
Satellite Input: 1x F-Type
LNB Power: 13/18V
22KHz: Yes
Diseqc: No
Voltage Input: 12VDC
Symbol Range 2-45,000
Video Encoding: MPEG2/MPEG4
Audio: MPEG-1 Layer II , MPEG4 HE-AAC v2
Connections:
1x F-Male Sat Input
1x Mini USB
1x 2.1mm DC Jack
Package Includes:
1x Finder
1x 240v/12V Power Pack
1x Case, 1x Strap
1x Battery 800MAh
1x Gift Box
The Vast Satellite Dish Kit comes with 15 meters of pre-terminated rg6 Quad Cable which is for the vast system (1 Cable needed) if you require more cable please add 15 meters in checkout with a note to pre terminate
PLEASE NOTE: 12-volt adaptor available if needed just ask and i will include it