Description
The Altech UEC HALO auto-pointing, auto-skewing satellite dish system
Is a game-changer. No other dish in its class features a quad LNBF (run VAST and Foxtel at the same time) with power over a single coax, minimizing the total number of cables. At the price point, the HALO leaves its competitors eating dust.
A single cable system makes watching VAST TV a breeze:  just plug in and tune up.
If you want to run VAST and Foxtel IQ at the same time, you can do that too, using 2, 3, or 4 cables.  The 60cm dish will work well in South Eastern Australia.  The 85cm dish is required for optimal coverage throughout Australia.  The Altech UEC HALO has a small installation footprint and can be mounted to a stand (for portable use) or mounted permanently to the roof of an RV.
This can be installed on a portable mount or fixed to the van and can be done DIY. Full support, backup parts, and instructions are supplied. Installation can be arranged and demonstrations in the Goldcoast area by appointment only.
There are some others selling these systems but there is no support or anyone to speak to, the golden rule is you get what you pay for, pay less take the risk pay a little more and get security.
Buying from a business that has 40 years of industry experience is a great way to start.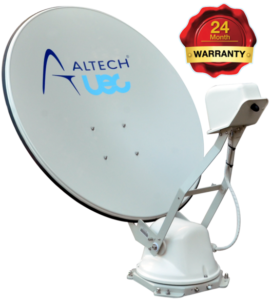 Pair with an Altech UEC DSD4921 set-top box or PVR for the ultimate in remote TV simplicity.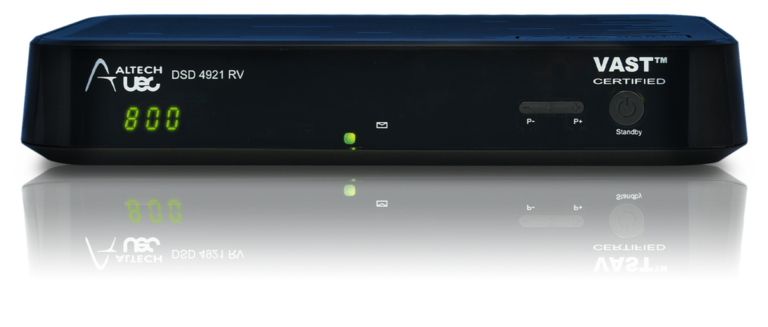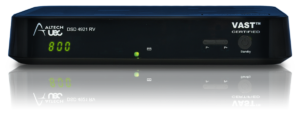 Choice of 2 indoor units (flush wall mount or set-top unit)
Quad LNB to support VAST and Foxtel (up to 4 cables)
Built-in GPS and Auto Skew Adjustment
2-year warranty
Single coax cable connection between indoor and outdoor unit for power and signals
Metal Gearbox
Remember: The Altech UEC HALO auto-pointing, auto-skewing satellite is a game-changer